Whitstable Yacht Club
Welcome to the WYC
Whitstable Yacht Club is one of the oldest and largest sailing clubs in England. The Club is situated on the north coast of Kent where the Thames Estuary meets the North Sea. WYC offers sailing in sheltered waters at all times of the tide for catamarans, dinghies, and windsurfers with yachts in nearby creeks which dry out.
Contact Us
Whitstable Yacht Club, 3-4 Sea Wall, Whitstable, Kent, CT5 1BX
Tel: +44 (0)1227 272942
office@wyc.org.uk
Or: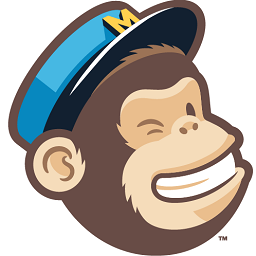 Click here to receive email alerts when news is posted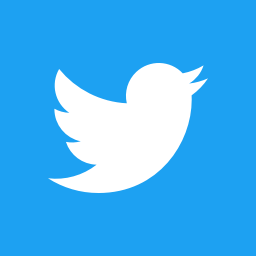 Follow @whitstableyc on Twitter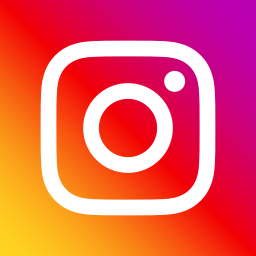 Follow @WhitstableYachtClub on Instagram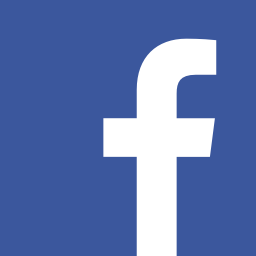 Like our page on Facebook or join our Facebook Members Group

Upcoming WYC events
Event start: 20/10/2018

Dart 18 Open & GP7, 20th & 21st October. Download the Notice of Race and draft Sailing Instructions, or enter at https://dart18wyc2018.eventbrite.co.uk.
Whitstable Yacht Club news
Bart's Bash 2018 at Whitstable Yacht Club #BartsBash
Well done to the 24 sailors who took part in Bart's Bash at WYC on Saturday. £138 was raised for the Andrew Simpson Sailing Foundation. The WYC results for the Bart's Bash race can be found on the Bart's Bash website (click 'View All', then filter by 'Whitstable Yacht Club'). Congratulations to first placed WYC boat Chris Jarrett in his Laser Standard!
Lots of photos were taken from the Committee Boat of Saturday's racing, which you can view on the club's Facebook page at facebook.com/WhitstableYC

Share›
Ruth Oliver on BBC Saving Lives at Sea
Set your DVRs to record and come to the club for a viewing party! WYC member, and RNLI Volunteer Ruth Oliver will feature in the BBC2 show Saving Lives at Sea at 8pm on Tuesday 25th September! As well as being a Laser Sailor, Ruth is the WYC Training Administrator, RYA OnBoard Officer, and a Senior Instructor! When she's not doing all of that, Ruth is a volunteer RNLI Trainee Crew Member, with the aim to be a lifeboat Helm. The show will also feature other characters you may recognise from the WYC bar or the beach at Whitstable, so come down to the club on Tuesday 25th to watch it with the stars, tune in at home, set your box to record, or catch it on the iPlayer! Share›
Forts Race Report
The 23rd Forts Race Weekend, sponsored by Marlow Ropes and supported by Whitstable Marine and Integral Asset Management, was held on 8th and 9th September at Whitstable Yacht Club. The weekend delivered fantastic sailing conditions for the high-performance catamarans that gathered to take part in the event, and made for great racing on the waters off Whitstable.
See Yachts&Yachting for the full race report, wyc.org.uk/on-the-water/results for results, and the event's Facebook page for photos at facebook.com/FortsRace.

Share›
Laser Sailing - The Movie
The Laser class has had a great few years, growing in size, producing some excellent club racing every week with the largest fleet at WYC, and creating a popular Laserfest event which has now expanded to three clubs (Broadstairs Sailing Club sees the finale this weekend, see www.laserfest18.com for more information). Laser sailor Paul Kelly has been documenting the sailing this year, with some help (and lots of footage) from the other Laser sailors, in a (almost) weekly 'vlog', which you'll need to sign up to the Facebook Whitstable Yacht Club Laser Class group to see. This week he's also put together a highlight video, which is a great showcase for Laser Sailing at Whitstable Yacht Club, and you can watch on YouTube at youtu.be/n67PksDv4bA.
If you want to know more, or try out Laser Sailing, contact 'Capt'n Mike', the Laser Class Captain (and interviewer/host for the Laser weekly vlogs!).
Share›
All Jammed Up!
Thank you to David for the apricots, Jo for making the Jam and Chutney, Fef for the marmalade, Larry for the bread pudding, and everyone who donated jam jars. We raised over £150 on Sunday for the Ramp it Up fund from sales, and if you missed out, another batch of chutney for the autumn will be available as Jo can face the preserving pan again! Share›
Harbour Day 2018 Thanks!
Thank you to all the volunteers who helped make Harbour Day a success! Thank you Patty Baker, Andrea & Mike Oliver, Katie & John Berrington, Jo Phillips, Paul Kelly, Tizzie Hurst, Mark Grinter, Mei & Stephen Baker, Peter Heyes and Robert Govier (and others!) for manning the Harbour Day stand and talking to lots of visitors interested in sailing, windsurfing, training and membership! And a special thank you to Theresa Page and Karen Emery for cooking up a fantastic selection of cakes, which were all sold to raise funds for the club ramp! Share›
RYA Annual Inspection, 25 July 2018
The annual RYA Inspection of the club as a recognised Training Centre took place last week. The outcome was summed up by three words, "No Action Required" (the rather understated best possible RYA rating!). The Inspector, Sam Rowe, RYA Sailing Development Officer for Kent and Sussex wrote to Richard Maltby to congratulate the training team:
"I just wanted to follow up with a large 'Thank You' for your time on Wednesday. The inspection was one of the best that I have ever had the pleasure of conducting and the organisation of the RTC at WYC is a fantastic example of how it should be done. Thank you for your time and efforts (and Ruth's, and the rest of the team that support you both!) – it is great to see a lot of flourishing activity at the club which will undoubtedly introduce many people to the sport in times to come... I would like to re-iterate my offer of support to the junior development team and Ruth – I have done a lot of work in this area in the past and would gladly help wherever I can. Ruth – the same applies for the On Board program, although I appreciate in many aspects these go hand in hand. Thanks again, and l look forward to catching up soon."
Well done to our volunteer WYC RYA Training Centre Principal Richard Maltby and his team for running such an excellent facility for the club!
If you'd like to know more about the training we offer, or book a lesson, see the training page at wyc.org.uk/on-the-water/training.
Share›
Two cruises were recently held for dinghy sailors from WYC, to the Kings Hall in Herne Bay on Saturday 7th July, and to Shipwrights Arms at Hollowshore near Faversham on Thursday 26th July. The next cruise is planned for Saturday 11th August, so contact Richard Maltby if you'd like to take part. Click below to read reports from both cruises provided by Ian Hay. Photos by Andrea Oliver. Read More› Share›
Ramp it up - Ramp down!

Topbond Marine completed their work on the WYC Ramp today, almost a week ahead of schedule, and it's now open for use this weekend! Thanks to Grant and the Topbond team for all their hard work over the last few months of very hot weather.
Whilst the work is complete, WYC is still paying for the ramp, and the fundraising efforts are ongoing. We've raised £4100 so far from generous donations, but need significantly more! If you've been meaning to donate a plank for £100 then don't delay! We've set the £100 donation per plank but if groups want to club together - cadets, windsurfers, sailing classes and buy one in the name of the relevant group that's fine. We're also after prizes for a fundraising auction so if you can offer something, please let us know. Forms are available behind the bar or you can download one from wyc.org.uk/images/uploads/WYC_Ramp_It_Up_2018.pdf and email it back to the office.
And look out for news of the official opening ceremony to be scheduled soon! Share›
LaserFest 18 Report, Photos and Video!

46 Laser sailors took part in the 2nd round of LaserFest 2018 at WYC last weekend for two great days of close racing! Visiting sailors came from Broadstairs, Herne Bay, Queen Mary and Thames sailing clubs, as well as long distance travellers from Thailand, the US and Australia! The event report is now on Yachts&Yachting at www.yachtsandyachting.com/news/207862/Laserfest-Tri-Series-at-Whitstable, and there are lots of photos of the event in our Facebook members and Laser groups. Thanks and well done to all of the volunteers who made the event such a success!
Share›