Whitstable Yacht Club
Welcome to the WYC
Whitstable Yacht Club is one of the oldest and largest sailing clubs in England. The Club is situated on the north coast of Kent where the Thames Estuary meets the North Sea. WYC offers sailing in sheltered waters at all times of the tide for catamarans, dinghies, and windsurfers with yachts in nearby creeks which dry out.
Contact Us
Whitstable Yacht Club, 3-4 Sea Wall, Whitstable, Kent, CT5 1BX
Tel: +44 (0)1227 272942
office@wyc.org.uk
Or: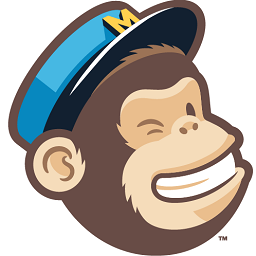 Click here to receive email alerts when news is posted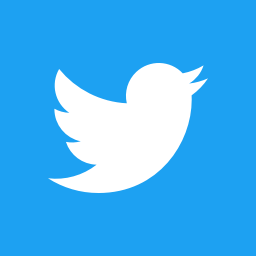 Follow @whitstableyc on Twitter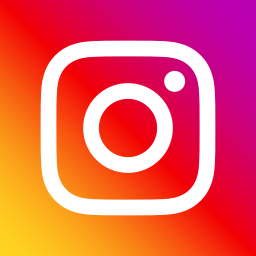 Follow @WhitstableYachtClub on Instagram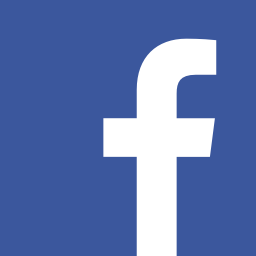 Like our page on Facebook or join our Facebook Members Group

Upcoming WYC Social Events and Meetings
Date: 28/09/2019 - 19:00

Tornado National Championships party featuring live motown, soulful and funk covers from Project F. All WYC members, Tornado Nationals competitors and their guests welcome.
Upcoming WYC Sailing events
Event start: 24/08/2019
August Regatta 2019 at Whitstable Yacht Club. 2 back to back races per day over the August Bank Holiday weekend. Saturday and Sunday first race starts at midday, Sunday at 11am. Download the Notice of Race for more information.
Event start: 14/09/2019
The Kent Schools Sailing Association's Annual Regatta, this year at Whitstable Yacht Club. See kssa.co.uk/event/2019-kssa-annual-regatta for more information.
Event start: 28/09/2019
The Tornado Nationals 2019 at Whitstable Yacht Club! 28th and 29th September. Download the Notice of Race
Event start: 23/05/2020
23rd to 25th May 2020. wyc.org.uk/on-the-water/forts-race
Event start: 20/06/2020
20th and 21st June.
Whitstable Yacht Club news
WYC Craft Group
Calling all our "crafty" members! An inaugural get together is planned on Wednesday 2 October at 7pm in the club's committee room. Please come along and bring whatever project you are working on whether it's knitting, crochet, weaving or something else. The plan is to meet up on the first Wednesday of each month. Any queries, please contact Sally at sailing.secretary@wyc.org.uk.
Share›
Yoga - make your body happy!
The next Yoga sessions with Yvo Meredith at WYC is on on Thursday 22 August from 6.15 to 7.30pm, and then on 29 Aug and 5 September. All abilities welcome. Please book by calling Yvo on 07725 486963 or emailing yvo.meredith@btopenworld.com. £7 per session.
Share›
WYC Cruiser Class Facebook Page
Hi, all. Just wanted to draw your attention to the new Whitstable Yacht Club Cruiser Class Facebook group. Please signal interest in our activities by visiting the page and liking it. https://www.facebook.com/groups/292629051660997/
Further details can be found on posters in the Sea Room. Hope to hear from any fellow cruisers soon… ⛵️
Jeremy Scott, Cruiser Class Captain
Share›
WYC winners at the UK Laser National Championships
Congratulations to WYC sailors Max Hunt and Jeff Loosemore at the 2019 UK Laser National Championships at Largs Sailing Club. Max came in First Grand Master, with 21st Laser Radial overall, and Jeff Loosemore took First Great Grand Master with 15th Laser Radial overall.
Share›

Shame about the weather, but what a great week anyway! Whitstable Week often provides a selection of weather for the sailors, but this year took it to an extreme. Monday saw great sailing with a nice southwesterly 2-3, Tuesday was blown off and given over to the braver of the WYC windsurfing community. Wednesday saw a very windy and gusty day, but 13 boats managed to squeeze a race in, and Thursday & Friday saw a dead calm off Whitstable with not a breath of wind all afternoon forcing abandonment. However, with three races sailed we had results, and Dickie and Donna on their Dart 18 took the Oyster Trophy for first place overall, along with the Westminster Bank Trophy for the first placed Small Catamaran.
On the land side, the week was more successful, with a vinyl experience (supported mainly by Mike Oliver's eclectic collection!) on Monday, a packed quiz night on Wednesday, dressing up and dressing down for cocktails on Thursday, and a great show from Andy Jackson's band SILT on Friday.
Congratulations to the prize winners, and thank you to all the members who helped run the event. Also thanks to the Sheriff of Canterbury, Councillor Jeanette Stockley who presented the Whitstable Week trophies!
For the prize winners, click below, and for the full results go to wyc.org.uk/on-the-water/results.
Read More›
Share›
Whitstable Week - Day 3
Once again, a pretty accurate forecast, if a little optimistic for Whitstable! With the wind reading up to 25 knots from the end of the West Quay, a reduced fleet of 13 boats took to sea for race 3 of Whitstable Week. The strong south westerly breeze kicked up quite a swell, and caused quite a challenge for the sailors and the Race team, with marks that didn't want to anchor and boats that didn't want to stay upright! A lot of the fleet capsized at some point during the race, including a pitchpole by Robert Govier, single handed on his Dart 18, which lost him his significant lead the first place to Dickie and Donna on their Dart 18. Stephen and Julie in the only Tasar on the water put in a strong performance to take third, and Mark Holweger battled with the Laser fleet to take forth.
Due to a number of boats having problems (unfortunately including a broken mast for Rien on his Blaze), and marks which continued to pick up and drift, the Race Officer made the popular decision to cancel the remaining races, and let the sailors ashore to tell their war stories in the bar! This cements Dickie and Donna's lead at the top of the table with two firsts and a second, with Mark Holweger in second place and a tie for third place between Stephen and Julie in their Tasar, Kevin Hall and Charlie Campion in their Lasers, so a lot to play for going into Thursday when it can all change!
With a lighter and sunnier forecast for Thursday and Friday, there are 3 races scheduled for day 4 and 2 for day 5, with both days starting at 2pm. And two more days of socials at the club, with a range of club cocktails available from the bar on Thursday night, and a full on finale party for Friday! See you at the club.
Share›
Whitstable Week - Day 2
Unfortunately the weather forecast was pretty spot on for Whitstable today. A windy morning, and a very windy afternoon put a stop to any Whitstable Week racing (even the Laser sailors felt it was too windy!). However some intrepid windsurfers did go out, and put on a good high speed show for the sailors on the decking.
Racing continues tomorrow from 2pm, and as we've lost a day, we're planning 3 races a day for Wednesday and Thursday. If you haven't already made it down and registered for the week, there's still time. You can join in for the rest of the week or just a day of sailing. Whitstable Week registration forms are available from the bar.
And don't forget the social events for the rest of the week. The traditional 'Laid Back Quiz' on Wednesday night is guarenteed to be popular, so get down early to get settled before the 7.30pm start. Don't forget to bring some brain food! On Thursday night the Commodore invites you to a cocktail reception - dress up or dress down to come along and enjoy some old classics and some new club creations (not just the usual club signature 'spicy-dickie'!). And Friday night is the famous finale party with prize giving, excellent 'indian platter' from the Canterbury Curry Club, and Andy Jackson's band 'SILT'!
**Correction to yesterday's post - It was Andrew Provan in a Spiderman rash vest who helped Fef right her boat, not Kevin in a Superman rash vest as previously reported. Apparently when you're upside down in the water, all superhero Laser sailors look the same!**
Share›
Whitstable Week 2019 - Day 1 Report
Whitstable Week started in style on Monday 29th July with warm sunshine and a southwesterly force 2-3. The competitive but friendly spirit of Whitstable Week started early, when Fef capsized and turtled her Streaker near to the start line with a few minutes to go before the start gun. Laser sailor Andy (wearing a spiderman rash vest no less!) jumped in, swam over and helped her right the boat before the support rib could get close, well done Andy!
The racing got going from the Committee Boat at 11am sharp with 36 boats taking part (including Fef and Kevin), from a Tornado to a Topper! With some big holes and large shifts in the wind across the large first race course, tactics were important, but there was close racing throughout the fleets. A particularly dramatic finish saw Andy and Yvo steel a place from Steve and Julie in their Tasars after a last minute tack forced just before the line by the incoming Tornado on Starboard.
Despite needing some help to find the finish line, and being out of practice sailing at Whitstable, Mark Howleger took the first place on handicap in his Laser, with Tom Oliver snapping at his heels in 2nd place in his Laser Radial. Dickie Ledger and crew Donna came in third on their Dart 18.
Race two kicked off after a quick turnaround, with a slightly shorter course, but similar conditions. The fleet spread out a little more, and Dickie and Donna pulled away to take a strong first place. Tony Dod, sailing his Dart 18 single-handed found the wind in the right places to significantly improve from his 15th place in race one to take 2nd place in race two, and Rien Zolvold took third, up from 11th in race one. This puts Dickie and Donna in first place at the end of Day One, followed by Mark Howledger with a 1st and 7th, and Charles Campion with a consistent 5th and 4th.
Racing starts at 2pm on Tuesday, with strong winds forecast for the next two days! See the full results on the website at wyc.org.uk/results/Whitstable_Week_all_in_results_2019.html, and go to wyc.org.uk/on-the-water/Whitstable_Week for more information on Whitstable Week 2019.
Share›
Bar Committee Update - Bigger wine glasses and a price review
After requests from members, the Bar Committee have agreed to offer wine in larger 250ml glasses. This change, which will be introduced on Monday 29th July, has coincided with a price review, so there are a few small changes to wine pricing. See attached for the full list of WYC wines and pricing. WYC_Wine_List_(July_2019).pdf
Share›
Good luck to the WYC teams heading off to B14 and Tasar World Championships!
Seven teams of WYC sailors are heading off to international competition this weekend.
Rick and Sarah, Zanna and Liz, and Jon and Philippa will be competing in the Tasar Worlds at Hayling Island starting on the 27th July. You can follow the action at http://tasarworlds2019.org/.
And Tristian and Charlie, Simon and Nikki, Dave and Sean, and Mark and Charlotte are travelling a bit further to the B14 European and World Championships at Carnac, with the Euros starting on 25th, followed by the Worlds on 29th July. More information here: https://www.b14world.org.
Good luck to all the teams!
If you're not heading off to exotic sailing destinations (or Hayling Island!), join us at WYC for Whitstable Week starting on Monday!
Share›