Whitstable Yacht Club
Welcome to the WYC
Whitstable Yacht Club is one of the oldest and largest sailing clubs in England. The Club is situated on the north coast of Kent where the Thames Estuary meets the North Sea. WYC offers sailing in sheltered waters at all times of the tide for catamarans, dinghies, and windsurfers with yachts in nearby creeks which dry out.
Contact Us
Whitstable Yacht Club, 3-4 Sea Wall, Whitstable, Kent, CT5 1BX
Tel: +44 (0)1227 272942
office@wyc.org.uk
Or: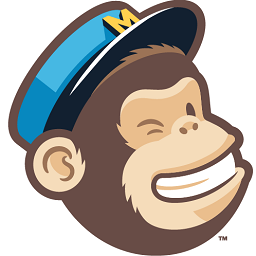 Click here to receive email alerts when news is posted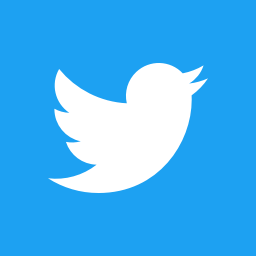 Follow @whitstableyc on Twitter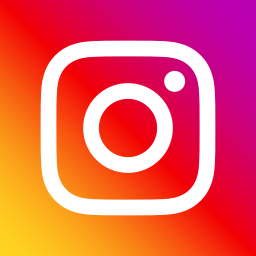 Follow @WhitstableYachtClub on Instagram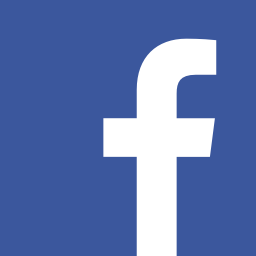 Like our page on Facebook or join our Facebook Members Group

Upcoming WYC Social Events and Meetings
Date: 23/02/2019 - 14:15
Six Nations Rugby on the big TV in the Sea Room this weekend. SPECIAL OFFER: GUINNESS WILL BE ONLY £3 PER CAN DURING THE MATCHES! Saturday 23rd Feb - SCOTLAND v FRANCE @ 2.15pm, WALES v ENGLAND @ 4.45pm. Sunday 24th Feb - ITALY v IRELAND @ 3pm!
Date: 10/03/2019 - 14:00
This meeting will be an opportunity to review the year past and look forward to the new season for the Cadets and Families activities at WYC, including electing Cadet Committee members and a Chairperson. The Dinghy Store will also be offering £10 vouchers towards purchases by Cadets.
Date: 22/03/2019 - 18:30
WYC has booked Pal from Canterbury Curry Club to cook an authentic curry buffet for us. The cost will be £15 per head - their food is beyond delicious - full menu to be confirmed. We hope that all the guests will be 'colourful' dressed too!
Upcoming WYC Sailing events
Event start: 30/03/2019
5o5 Dinghy Open at Whitstable Yacht Club on 30th and 31st March 2019. Contact Tom Bruton or Tudor Owen for more information.
Event start: 18/05/2019
The UK's premier catamaran long distance race, now part of the Allen Endurance Series and open to monohulls and slower boats. 18th and 19th May 2019
Event start: 01/06/2019
B14 Open 2019, 1st and 2nd May. Contact Mark Barnes for more information.
Event start: 15/06/2019
Wanderer Open - 15th & 16th June 2018. Racing on the Saturday, Cruise on the Sunday! Notice of Race, Entry Form.
Event start: 22/06/2019
Merlin Rocket and Tasar Open 2018, 22nd and 23rd June.

Whitstable Yacht Club news
The club is holding a general get-together for Parents and Cadets during the afternoon of Sunday March 10th. A display of Whitstable Marine dinghy kit will be on view from 1pm with the offer of a £10 voucher exchangeable for purchases for each Cadet attending.There will also be a display of cadets branded clothing.
The Annual General Meeting will start at 2 pm, the formal meeting is intended to be no longer than 45 minutes. An important part of the AGM will be the election of a chairman and committee for the 2019-20 year. Please see the attached sheet for the election procedure and information about the Committee. Nominations for the committee must be received by March 4th.
If you have any questions, please contact Richard Maltby or Ruth Oliver: wyc.org.uk/cadets.
We look forward to seeing as many parents and cadets as possible for a social get-together before and after the AGM at the start of an exciting new season. Read More› Share›
2019 WYC Information and Programme booklet sent to printers!

The 2019 WYC Information and Programme booklet has been sent to printers, and will be posted to members shortly. If you want a preview, you can view an online copy here: wyc.org.uk/images/uploads/2019_WYC_Programme_FINAL.pdf
Share›
2019 Sailing and Cadet programme now available in Google Calendar and iCalendar format!
You can now add the 2019 Sailing programme and the Cadets & Families programme to your phone or computer's calendar. Both are now available to add from Google Calendar or download in iCal format. Head to wyc.org.uk/on-the-water/schedule or wyc.org.uk/cadets/Events for details.
Thanks to Richard Jones for creating the files!
Note: if you added the WYC calendars to your google calendar last year, you may not need to do anything! Check to see if the 2019 events (first race on 10th March!) have appeared on your phone!
Share›
2019 Sailing Schedule now online!
It's only 5 weeks to go until the start of Whitstable Yacht Club's 2019 sailing programme! The paper programmes are being printed and will be sent shortly, and the online schedule is now available on the website at wyc.org.uk/on-the-water/schedule.
Please check and note your 2019 duty. If you have any questions about your allocated duty, please contact your Class Captain (wyc.org.uk/contact/Committee-Members).
See you on the water soon! Share›
Holi Festival of Colors at WYC on 22nd March
Come along on Friday 22nd March from 7pm to enjoy a curry buffet presented by Paul Babra from the Canterbury Curry Club. The menu will include Spinach Pakoras, Papadoms, Chicken Curry, Bombay Aloo, Cumin Rice, Naan Bread, Mango Chutney, Raita and Pickles! Advance booking essential, get your ticket for only £15 from the bar. Share›
Wanted - Crew for the WYC Merlin Open (22nd & 23rd June) and Salcombe Merlin Week (6th to 13th July)
Wanted - Crew for Salcombe Merlin Week (July 6th through 13th).
Transport and accommodation provided for crew and partner if required.
Availability for Whitstable Merlin Open preferred (June 22nd and 23rd).
Experience in Merlin Rockets is a plus, but experience in any spinnaker boat OK. Preferred weight 9 to 10 stone.
If interested please email barrtimothy@me.com. Share›
Socials at WYC
- Reminder: Come and celebrate Burns Night at the club on Friday 25th January. Join us for Haggis, Neeps, Tatties and a 'wee dram'. £6 from 6pm.
- WATCH THE SIX NATIONS @ WYC: (from Round 1 to Round 5). Matches to be shown on the big TV in the Sea Room. ROUND 1: Friday evening 1st Feb - FRANCE v WALES @ 8 p.m. Sat 2nd - 2 matches: SCOTLAND v ITALY @ 2.15 p.m. Then the biggie: IRELAND v ENGLAND @ 4.45 p.m.!!!! GET YOUR SWEEPSTAKE TICKET FROM BEHIND THE BAR.
- Friday 8th February: 1st FISH and CHIPS of 2019 - Keith's fresh battered fish and fab chips. Served from 6.30 onwards. JUST £7. Tickets behind the bar, please don't leave it until the last minute or you could be disappointed (Next FISH and CHIPS will be the the second Friday in March - 8th).
- Back by popular request: WYC SUNDAY ROAST - 17th February. 1st Sunday Roast of 2019, just £10 for roast pork, fresh veg, roasties, apple sauce ......and a pudding! TICKETS BEHIND THE BAR. This will be very popular so please get your tickets early. (2nd Sunday roast will be 3rd Sunday in March - St. Patrick's Day).
- FRIDAY 22 MARCH - to celebrate FESTIVAL OF COLOURS - 'HALI'. WYC has booked Pal from Canterbury Curry Club to cook an authentic curry buffet for us. The cost will be £15 per head - their food is beyond delicious - full menu to be confirmed. We hope that all the guests will be 'colourful' dressed too!
- And finally, don't forget that Tuesday evenings are Cribbage evenings, 7pm, beginners welcome, and Wednesdays, from 7pm are Pool Nights. Players and non-players are welcomed, come along and support the Whitstable Yacht Club team.
See you at the club soon! Share›
Abandoned/lost kit?
These trolleys and covers are situated at the seaward end of row 21 (the row next to Reeves Beach). They appear to be abandoned, if you own one of the trolleys and/or covers please contact the Beachmaster. If the items are not claimed by their owners they will be moved to Reeves Beach awaiting disposal through the process defined in the WYC Storage Policy.

Share›
Well done to the Winter Series Prize Winners!
Sunday saw the last scheduled race of the 2018 club racing programme. Unfortunately do to a combination of a very high tide (and flood warning), rough see and cold conditions the racing was called, off, but those who came down were still entertained by some hardy Laser sailors who braved the rough launch conditions to go for a blast! Onshore we were treated to a buffet, courtesy of Charlie Campion (thanks Charlie!) and Prize Giving for the Winter Series. Congratulations to Christian Brewer who won the Laser class, followed by Niall Martin in 2nd and Steve Gray in third. Congratulations to Dickie Ledger and John Berrington on their Dart 18 for winning the General class, followed by Robert Govier and David Figgis on their Tornado in second, and Luke Swain in third on his A-class.
The 2019 season isn't far off, with the first race scheduled for Sunday 10th March. In the mean time, please take your mast down if you haven't already (or let Sally in the office know if you're planning to keep it up for the winter)!
Share›
Performance Bursary award
Congratulations to Tom Oliver who has been successful in his application to the RYA SE Youth Training Fund for a Performance Bursary. The Bursary is awarded based on merit, and is targeted to support young sailors in their sailing, be that in competitions, training, clothing or equipment. Tom is a regular sailor in the Laser fleet, and has been active within WYC Training, supporting courses and cadet sessions this year. It's great to see another of our young sailor's potential being recognised in this way by the RYA! Share›