Whitstable Yacht Club
Welcome to the WYC
Whitstable Yacht Club is one of the oldest and largest sailing clubs in England. The Club is situated on the north coast of Kent where the Thames Estuary meets the North Sea. WYC offers sailing in sheltered waters at all times of the tide for catamarans, dinghies, and windsurfers with yachts in nearby creeks which dry out.
Contact Us
Whitstable Yacht Club, 3-4 Sea Wall, Whitstable, Kent, CT5 1BX
Tel: +44 (0)1227 272942
office@wyc.org.uk
Or: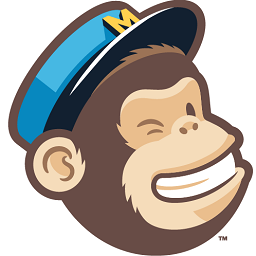 Click here to receive email alerts when news is posted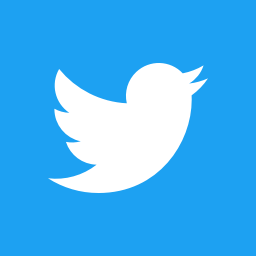 Follow @whitstableyc on Twitter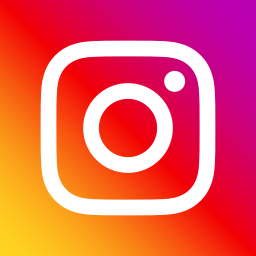 Follow @WhitstableYachtClub on Instagram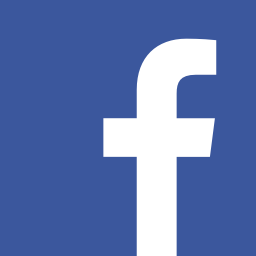 Like our page on Facebook or join our Facebook Members Group

Upcoming WYC Social Events and Meetings
Date: 28/09/2019 - 19:00

Tornado National Championships party featuring live motown, soulful and funk covers from Project F. All WYC members, Tornado Nationals competitors and their guests welcome.
Date: 09/11/2019 - 19:00
Prize Giving from 7pm, Dinner from 8pm. Dinner tickets available soon!
Upcoming WYC Sailing events
Event start: 28/09/2019

The Tornado Nationals 2019 at Whitstable Yacht Club! 28th and 29th September. Download the Notice of Race and the Sailing Instructions (updated 7th Sept)
Event start: 23/05/2020
23rd to 25th May 2020. wyc.org.uk/on-the-water/forts-race
Event start: 20/06/2020
20th and 21st June.
Event start: 11/07/2020
11th and 12th July 2020
Event start: 03/08/2020
Monday 3rd to Friday 7th August
Whitstable Yacht Club news
KSSA Annual Regatta 2019 at Whitstable Yacht Club on 14th September 2019 - Report
A gloriously sunny day, 40+ boats, 60+ young sailors and a host of willing volunteers all held up by the disappointing lack of wind. However Race Officer, Tom Bruton's wise decision to have an early lunch was rewarded. The afternoon saw 3 races and some great sailing, with kites flying well and trapezes in use by several boats. Whitstable was well represented by our cadets sailing 14 boats of whom 4 finished in the top 20. A few learned a tough lesson about black flags but won themselves a prize of a plastic duck. Congratulations to all our young sailors, you did us proud.
None of this would have been possible without a significant volunteer effort. KSSA's excellent organisation, ably supported by Richard Maltby and his willing team of volunteers produced a superb event. Many thanks to everyone who helped produce such a brilliant day, we couldn't have done it without you!
For a full report on the event, see www.yachtsandyachting.com/news/222222, and for the full results for the event see kssa.co.uk/results-awards.

Share›
Whitstable Marine Environment Group
We're pleased to announce that WYC will be supporting Whitstable's Marine Environment Group by providing storage space for their beach cleaning equipment. Reducing rubbish and making the beach and sea safer and cleaner for all is a cause close to our hearts, and we're looking forward to working with the Marine Environment Group in the future. If you're interested in finding out more, or joining their monthly beach clean activities, see their Facebook page at facebook.com/MarineEnvironmentGroup/.
Share›
Canterbury City Council - Cultural and Community Facilities Survey
If you are a resident of the Whitstable and Canterbury area you may have received an invitation to complete a Canterbury City Council Cultural and Community Facilities Survey, which is open until 4th October (you can only complete the survey with an invitation). CCC have named Herne Bay Sailing Club, Tankerton Bay Sailing Club, and Canterbury and Herne Bay Sea Cadets in their list of facilities available in the area, but not Whitstable Yacht Club. We'd encourage everyone to respond to the survey, and highlight Whitstable Yacht Club as a cultural and community facility in the area, by listing it in the 'alternative facility' sections, in the 'other places visited' and if relevant, in the under 18s section.
Please help raise WYC's profile with the council as an important resource!
Share›
Committee Boat mooring issues
On Sunday an issue with the Committee Boat mooring was discovered. Since then, the Committee Boat team have been working to try and implement a fix, but have concluded that this cannot be done in the short term. The Committee Boat will be available for the KSSA Regatta this Saturday and club racing on Sunday, and for the Tornado Nationals at the end of the month, thanks to the help of the Whitstable Harbour, but unfortunately other racing for the remainder of the season will have to be carried out from the club line.
Share›
Tornado National Championships Party - all members invited!
It's less than a month until the Tornado National Championships party at Whitstable Yacht Club. The event, on Saturday 28th September from 7.30pm, will feature live motown, soulful and funk covers from Project F. Members may remember their fantastic set for the Whitstable Week finale a few years ago!
All WYC members, Tornado Nationals competitors and their guests are invited.
Share›
WYC Craft Group
Calling all our "crafty" members! An inaugural get together is planned on Wednesday 2 October at 7pm in the club's committee room. Please come along and bring whatever project you are working on whether it's knitting, crochet, weaving or something else. The plan is to meet up on the first Wednesday of each month. Any queries, please contact Sally at sailing.secretary@wyc.org.uk.
Share›
WYC Cruiser Class Facebook Page
Hi, all. Just wanted to draw your attention to the new Whitstable Yacht Club Cruiser Class Facebook group. Please signal interest in our activities by visiting the page and liking it. https://www.facebook.com/groups/292629051660997/
Further details can be found on posters in the Sea Room. Hope to hear from any fellow cruisers soon… ⛵️
Jeremy Scott, Cruiser Class Captain
Share›
WYC winners at the UK Laser National Championships
Congratulations to WYC sailors Max Hunt and Jeff Loosemore at the 2019 UK Laser National Championships at Largs Sailing Club. Max came in First Grand Master, with 21st Laser Radial overall, and Jeff Loosemore took First Great Grand Master with 15th Laser Radial overall.
Share›

Shame about the weather, but what a great week anyway! Whitstable Week often provides a selection of weather for the sailors, but this year took it to an extreme. Monday saw great sailing with a nice southwesterly 2-3, Tuesday was blown off and given over to the braver of the WYC windsurfing community. Wednesday saw a very windy and gusty day, but 13 boats managed to squeeze a race in, and Thursday & Friday saw a dead calm off Whitstable with not a breath of wind all afternoon forcing abandonment. However, with three races sailed we had results, and Dickie and Donna on their Dart 18 took the Oyster Trophy for first place overall, along with the Westminster Bank Trophy for the first placed Small Catamaran.
On the land side, the week was more successful, with a vinyl experience (supported mainly by Mike Oliver's eclectic collection!) on Monday, a packed quiz night on Wednesday, dressing up and dressing down for cocktails on Thursday, and a great show from Andy Jackson's band SILT on Friday.
Congratulations to the prize winners, and thank you to all the members who helped run the event. Also thanks to the Sheriff of Canterbury, Councillor Jeanette Stockley who presented the Whitstable Week trophies!
For the prize winners, click below, and for the full results go to wyc.org.uk/on-the-water/results.
Read More›
Share›
Whitstable Week - Day 3
Once again, a pretty accurate forecast, if a little optimistic for Whitstable! With the wind reading up to 25 knots from the end of the West Quay, a reduced fleet of 13 boats took to sea for race 3 of Whitstable Week. The strong south westerly breeze kicked up quite a swell, and caused quite a challenge for the sailors and the Race team, with marks that didn't want to anchor and boats that didn't want to stay upright! A lot of the fleet capsized at some point during the race, including a pitchpole by Robert Govier, single handed on his Dart 18, which lost him his significant lead the first place to Dickie and Donna on their Dart 18. Stephen and Julie in the only Tasar on the water put in a strong performance to take third, and Mark Holweger battled with the Laser fleet to take forth.
Due to a number of boats having problems (unfortunately including a broken mast for Rien on his Blaze), and marks which continued to pick up and drift, the Race Officer made the popular decision to cancel the remaining races, and let the sailors ashore to tell their war stories in the bar! This cements Dickie and Donna's lead at the top of the table with two firsts and a second, with Mark Holweger in second place and a tie for third place between Stephen and Julie in their Tasar, Kevin Hall and Charlie Campion in their Lasers, so a lot to play for going into Thursday when it can all change!
With a lighter and sunnier forecast for Thursday and Friday, there are 3 races scheduled for day 4 and 2 for day 5, with both days starting at 2pm. And two more days of socials at the club, with a range of club cocktails available from the bar on Thursday night, and a full on finale party for Friday! See you at the club.
Share›