Whitstable Yacht Club
Welcome to the WYC
Whitstable Yacht Club is one of the oldest and largest sailing clubs in England. The Club is situated on the north coast of Kent where the Thames Estuary meets the North Sea. WYC offers sailing in sheltered waters at all times of the tide for catamarans, dinghies, and windsurfers with yachts in nearby creeks which dry out.
Contact Us
Whitstable Yacht Club, 3-4 Sea Wall, Whitstable, Kent, CT5 1BX
Tel: +44 (0)1227 272942
office@wyc.org.uk
Or: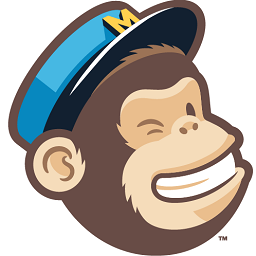 Click here to receive email alerts when news is posted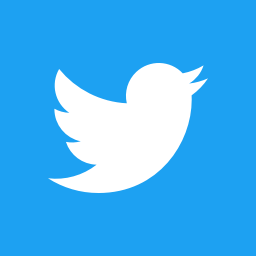 Follow @whitstableyc on Twitter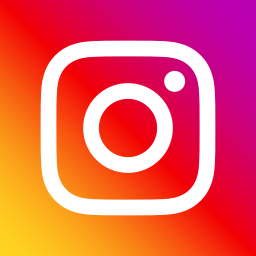 Follow @WhitstableYachtClub on Instagram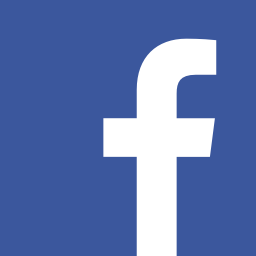 Like our page on Facebook or join our Facebook Members Group

Upcoming WYC Social Events and Meetings
Date: 19/07/2019 - 18:00
Fish & Chip night from 6pm - Fresh fish in Keith's special home made batter! Only £7, get your tickets from the bar.
Date: 29/07/2019 - 19:00
Monday night is Take Away Night, & Bring your own vinyl, Show off your record collection on the new WYC turntable!
Date: 30/07/2019 - 17:30
Dine in with Keith's Club Specials from 5.30pm, then dance the night away with the Celebration Sounds DJ!
Date: 31/07/2019 - 19:30

Back by popular demand, it's Ian and Phil's laid back quiz night! Come along from 7.30pm and join a team. Bring your cheese, crackers, olives, or other brain food to keep you quizzing!
Date: 01/08/2019 - 18:30

You're invited to Cocktails with the WYC Commodore. Drink the old favourites, plus some Whitstable special creations! And if you're hungry, the BBQ will be going for you to bring your own food.
Date: 02/08/2019 - 18:00

The Whitstable Week Finale Party! Indian Buffet, Prize Giving at 7pm, and the band SILT from 8 to late, playing all your old school rock and punk favourites!
Upcoming WYC Sailing events
Event start: 14/07/2019
Two days of great Laser racing and social events at WYC on 13th&14th July as part of the East Kent LaserFest series.
For the latest information, check the dedicated website at www.laser-fest.com/, follow the event on social on Twitter, Instagram and Facebook.
Download the Notice of Race and Sailing Instructions.
Event start: 29/07/2019
Competitive 10 race series over 5 days - Monday 29th July to Friday 2nd August
Event start: 14/09/2019
The Kent Schools Sailing Association's Annual Regatta, this year at Whitstable Yacht Club.
Event start: 28/09/2019
The Tornado Nationals 2019 at Whitstable Yacht Club! 28th and 29th September.
Whitstable Yacht Club news
MISLAID WETSUIT No2
We have another mislaid wetsuit, sadly with no identifying marks. Gill long leg sleeveless with red internal lining, size L. Gone missing from the Gents drying rail. Happily the previous one that went missing has been returned. Please return to office if found. Sailing Sec
Share›
Whitstable Week 2019 - Social and Sailing
We have a great schedule planned for Whitstable Week 2019, including a vinyl night, quiz night, Cocktails with the Commodore, and Andrew Jackson's band Silt! Don't forget, due to the tides this year, Monday's racing starts at 11am, with 2pm starts for the rest of the week. It's only 2 weeks away!
For the full details, Notice of Race and Sailing Instructions, see wyc.org.uk/on-the-water/Whitstable_Week
Share›
Whitstable Week 2019 - Can you help?
We need some additional volunteers for crewing Safety Boats during Whitstable Week (29th July to 2nd August). No experience needed, if you're fit enough to sail you should be able to crew a Safety Boat! If you're available for any of the days (from 9.30am to ~2.30pm on Monday, or 12.20pm to ~5.30pm Tue, Wed, Thur or Fri), please contact Robert Govier at rear.comm.sailing@wyc.org.uk
Share›
Oyster Trestles - Warning and incident reporting
As we get into the busy summer season at Whitstable, please don't forget about the hazard to sailors, windsurfers, swimmers and other water users (even at high tide) caused by the Oyster Trestles to the West of Whitstable Yacht Club.
You are strongly recommended not to go within the area marked by the yellow Hazard Buoys.
During racing, the area between the yellow Hazard Buoys and the shore is a prohibited area. Sailing within this area will result in disqualification (Rule 10.2).
If you see someone in trouble in this area, please call 999 and ask for the coastguard.
Please report any incidents or 'near misses' to the club. There is an Incident Book behind the bar, or you can email reports to office@wyc.org.uk
Share›
Mislaid wetsuit
If anyone has mistakenly taken home a Gill long leg sleeveless wetsuit from the drying rail in the Gents changing room, could they please return it promptly. It can be identified by a small repair on the left calf and red internal lining. Sailing Sec.
Share›
B14, Merlin Rocket and Taser Open photos
Photos taken by Nick Champion from the recent Open events are now available to view and buy on his website. There's a set from the B14 Open, and
Merlin Rocket and Taser Open set 1 and
Merlin Rocket and Taser Open set 2. You can access the photos from these events, and many others, at www.championmarinephotography.co.uk/.
Share›
Merlin Rocket Open at WYC - Report and Photos
An excellent fleet of 28 boats assembled at one the class's oldest venues, Whitstable, for the Craftinsure Merlin Rocket Silver Tiller round 15, combined with a Tasar open (see post below!). The racing conditions could only be described as perfect with a cloudless sky and 15-18 knots of Easterly providing planing reaches and nice waves to surf down. As well as great sailing, WYC club band Merlin and the Rockets put on a great show for competitors and members alike on Saturday night, showing WYC knows how to party as well as sail! The full report is now available at https://www.yachtsandyachting.com/news/219022/Merlin-Rockets-at-Whitstable, and results are up on the WYC website at http://wyc.org.uk/on-the-water/results.
Merlin Rocket Class Captain Paul thanked all the volunteers from WYC who helped put on such a great event, and to the Laser sailors who moved their boats to make space!
Photo credit - Nick Champion - http://www.championmarinephotography.co.uk/
Share›
Tasar Open at WYC - Report and Photos
Following the success of the Tasar Nationals at the end of May, a fleet of 14 boats assembled for an Open Meeting at Whitstable Yacht Club over the weekend of 22nd/23rd June (combined with the Merlin Rocket fleet - see post above!) on what turned out to be a glorious, and rare, weekend combining both sun and Force 3-4 winds. A full report can be read at https://www.yachtsandyachting.com/news/219288/Tasars-at-Whitstable, and the full results can be found at http://wyc.org.uk/on-the-water/results.
From Class Captain Ali Nicholson: "On behalf of the Tasar Class, many thanks to Whitstable Yacht Club and all its members and volunteers who helped to put on such a fantastic event. Special thanks as always to the Laser Class for making room for the visitors!."
Photo credit - Nick Champion - http://www.championmarinephotography.co.uk/
Share›
Website updated!
You may have noticed some minor changes to the WYC website today. We've had an upgrade! All the information is still here, but the website is now 'responsive' so should look better on mobile phones, etc. If you encounter any problems with the website, please contact robert.govier@wyc.org.uk.
Share›
Michael Bushe
We're sorry to report the death of Michael Bushe. Mike was a member of the WYC cruiser class in the 90s and 2000s.
His funeral will be on Wednesday 10th July. Mass 10.30 at Our lady of the immaculate conception, Kingsdown Park Road, Burial at circa 11.30 at cemetery, wake at the Marine Hotel, Tankerton from 1.00pm. All who new him are welcome to attend.
Share›