Whitstable Yacht Club
Welcome to WYC
Whitstable Yacht Club is one of the oldest and largest sailing clubs in England. The Club is situated on the north coast of Kent where the Thames Estuary meets the North Sea. WYC offers sailing in sheltered waters at all times of the tide for catamarans, dinghies, and windsurfers with yachts in nearby creeks which dry out.
Contact Us
Whitstable Yacht Club, 3-4 Sea Wall, Whitstable, Kent, CT5 1BX
Tel: +44 (0)1227 272942
office@wyc.org.uk
Or: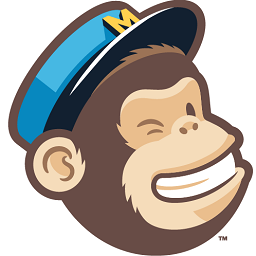 Click here to receive email alerts when news is posted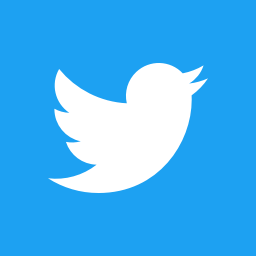 Follow @whitstableyc on Twitter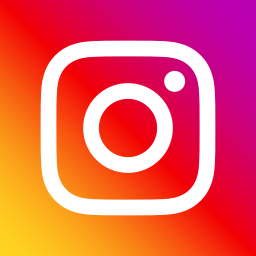 Follow @WhitstableYachtClub on Instagram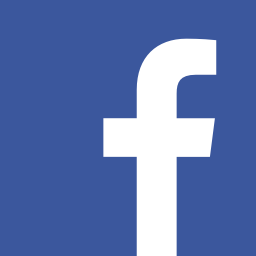 Like our page on Facebook or join our Facebook Members Group

Upcoming WYC Social Events and Meetings
Click here for the WYC bar opening times, and click here to book social event tickets.
Every Tuesday from 7pm, Mexican train dominoes, cribbage or bring your own - come and join us! Bit of luck, bit of skill, bit of a laugh, bit of wine!! Or bring your own game.
From 8pm - Pool league games played by WYC pool teams. Feel free to come and support, or enquire at the bar to join a team!
Meets on the first Wednesday of the month from 7pm. Calling all our "crafty" members! Please come along and bring whatever project you are working on whether it's knitting, crochet, weaving or something else. Contact: Andrea Oliver: .(JavaScript must be enabled to view this email address)
Meets on the second Wednesday of the month. If you're interested in joining the WYC Book Club please get in touch with Kellie Gray on 079 6604 6693, we currently have 12 members and it's a lovely way to meet new members whether you're a sailor or a social member.
From 7pm - open pool night. All over 16's welcome. Free table, winner stays on unless players present want to change.
Date: Sat 27/08/2022
Jeremy Scott's band will be playing 1930-2130 to celebrate the Club Regatta and Bank Holiday weekend!
Date: Sat 01/10/2022
Pick a couple of new songs, get practicing, either solo, duo or group. 1930 to 2230 on 1st October. Book your slot and let us know performers and songs by calling Andrew Provan on 0789 966 2412. Also call/txt if you need to find a singer/guitarist/keyboard player.
Date: Sat 12/11/2022

Date: Sun 20/11/2022
The annual Meeting of Sailors will be held on 20th November at approximately 1pm (or as soon as possible after the day's racing). Please come along to share your views on sailing at Whitstable Yacht Club, and help shape our future direction. All members welcome.
Upcoming WYC Sailing events
Event start: 13/08/2022

13th and 14th August - The 228th Whitstable Town Regatta races at Whitstable Yacht Club. PLEASE NOTE THAT THE START TIME FOR SAT 13TH HAS BEEN BROUGHT FORWARD TO 13.00. THE START TIME FOR SUN 14TH REMAINS AS 12.00. The regatta will be a one-off two-day series of sprint races ran as close as sensibly possible to the harbour. Races will be a single start, all-in handicap format with short laps and a length of about 20/30 mins. Our intention is to experiment with short format racing as requested by many sailors.
Event start: 27/08/2022
August Regatta 2022 at Whitstable Yacht Club. All-in handicap racing with 2 back to back races per day over the August Bank Holiday weeken. Racing commencing 2pm each day. Prizes will be awarded to the first 3 boats (other prizes awarded at the discretion of the Sailing Committee) and will be presented at the Annual Prizegiving and Laying Up supper in November. 2022_NoR_-_August_Regatta.docx
Event start: 01/09/2022
1st, 2nd, 3rd and 4th September - The B14 European and UK National Championships at Whitstable Yacht Club. Download the Notice of Race and Sailing Instructions. To enter please go to https://bookwhen.com/wycsailevents. Note: only 2nd, 3rd and 4th September will count towards the UK National Championships. Entries to the Europeans will be automatically be entered into the Nationals.

Event start: 24/09/2022
24th and 25th September - the London and South East Regional Topper Traveller
Event start: 29/10/2022
Kent Schools Sailing Association Winter Training - 29th October
Whitstable Yacht Club news
RYA filming at WYC this Saturday
The RYA Video Production Manager will be at WYC on Saturday to take some photos and footage of our facilities and racing. The filming is likely to take place from about an hour before the scheduled race start time, and cover some of the racing/sailing at the club that day.
Share›
Wednesday Evening Race on 17th August - WE NEED YOUR HELP!!
It's the final evening race of the year next Wed 17th Aug and there are 3 boats that could win overall. However, we currently don't have a race officer or safety boat crew. Is there anyone prepared to take on these less than onerous tasks so that our mighty gladiators can fight it out for the Wed evening trophy?
Please contact steve.gray@wyc.org.uk or on 07917 238345
Share›
Whitstable Town Regatta: Aug 13/14 – New format and new start time on Sat 13th
WYC are holding our own Town Regatta alongside Whitstable Harbour Day(s) over Sat Aug 13th and Sun Aug 14th.
PLEASE NOTE THAT THE START TIME FOR SAT 13TH HAS BEEN BROUGHT FORWARD TO 13.00. THE START TIME FOR SUN 14TH REMAINS AS 12.00.
The regatta will be a one-off two-day series of sprint races ran as close as sensibly possible to the harbour. Races will be a single start, all-in handicap format with short laps and a length of about 20/30 mins.
Our intention is to experiment with short format racing as requested by many sailors.
Tankerton Bay SC have also been invited to what we expect will be a fun and interesting event.
Share›
Whitstable Week 2022 Report

A full week with decent winds, racing every day, some epic socials and generally great weather made Whitstable Week 2022 one to remember!
The week started with challenging F5/6 winds on Monday which saw some epic downwinds (and capsizes) but 8 valiant finishers, headed by Rick and Sarah Perkins in their Tasar. There were much lighter winds on Tuesday which increased the entry to 35 boats across a whole range of classes – at the front end of the fleet Team Perkins and John Cooper/Hilary Bradshaw scored a 1st and 2nd each, with great battles throughout the fleet. Wednesday saw a return to windier conditions and 2 wins for Team Perkins, now being challenged by Charlie Campion, Nigel Brown and Kevin Hall in Lasers. Thursday saw another breezy day and the arrival of Dickie Ledger in his Dart who promptly won both races followed by Team Perkins and the first 3 Lasers. The last 2 races on Friday were held in milder conditions with wins shared between Rick/Sarah and Dickie.
Overall winner was Rick and Sarah in their Tasar with just 9.5 points (there was a dead heat in race 8!) counting 5 wins from 9 races. In 2nd place was Charlie Campion, followed by Nigel Brown and Kevin Hall in Lasers. Stephen Nation and Julie Puckett in their Tasar in 5th, returning ex pat Mark Holweger in a Laser 6th and first Merlin Jon and Phillipa Bloice in 7th. First Cadets were Angelyna and Harry in the RS 500 who was 10th overall counting a 7th on Monday and an excellent 2nd in the last race on Friday.
It can be safely said that the socials were enjoyed by all who attended – a quiet start with vinyl night on Monday was followed by a lively open mic on Tuesday with excellent organisation from Andy Provan and team, and the discovery of great talent in the club. Wednesday was Commodore's cocktails (thanks to Tizzie and team) and the Commodore Andy Jackson's excellent band. Thursday saw the return of the ever-popular Phil and Ian's laid-back quiz, which wasn't at all competitive (?), and thanks to David Lowes for a great BBQ setting the scene for the last night party with band Coco.
With 46 boats racing during the week and 13 completing 7 or more races it was an excellent week of competition and fun – and the weather helped too!
Share›
Hose Pipe Ban
Due to the incoming hose pipe ban we will be removing hoses from the club's taps. Where members need to wash kit down, please use watering cans or buckets, and use water sparingly. The only exception will be hoses for washing through the Support Boat engines.
Share›
B14 Europeans returning to Whitstable this September
The B14 European Class association are pleased to announce Original Cottages (Kent & Sussex) as the title sponsor for the two events. The Original Cottages (Kent & Sussex) B14 European Championship and Original Cottages (Kent & Sussex) B14 National Championship are being held at Whitstable Yacht Club from the 1st – 4th September.
Entries are now open on the WYC website, see www.wyc.org.uk/on-the-water/events. The first 20 paid up entries will be entered into a draw to be drawn on the morning of the briefing. The lucky winning teams will receive a card with credit for each team to spend over the bar during the championships.
With the reduced restrictions now in place with regard to Covid, we are looking to see entries, from France, Germany, Switzerland and possibly other European countries. This will be the first meeting up of the European fleet since 2019, so shall be interesting to see who rises to the front. New B14 owners, this is a fantastic opportunity to come and meet the rest of the fleet and tap into that knowledge and get help in setting up your B14.
Whitstable is a popular venue with tourists, so you will need to check out the club accommodation list as soon as you book your entry. The fall back is either the Premier Inn or camp sites which are walkable. Teams wishing to get in some practice are welcome to turn up early and park their B14 in the dinghy park.
www.yachtsandyachting.com/news/251237/B14-Europeans-return-to-Whitstable
Share›
Max Hunt - 2022 ILCA6 Great Grand Master National Champion
Congratulations to Max Hunt, who has been crowned the 2022 ILCA6 Great Grand Master National Champion. The UK ILCA Masters National championships was held over the weekend at Stokes Bay with a total of over 100 boats competing in the ILCA6 (Radial) and ILCA7 (Standard) fleets. Friday and Saturday saw epic conditions in 20 knots, with three challenging races each day, followed by two races on Sunday in more moderate conditions. With fleets from Apprentice to Legends, Max Hunt was crowned ILCA6 Great Grand Master National Champion.
Share›
Wanderer Open - Report now available on Yachts & Yachting online!
The seven boats entered for the Whitstable Wanderer open meeting were greeted by a bright and breezy morning. Unfortunately two boats had previously withdrawn owing to Covid.
Following a quick welcome from Richard Maltby and a briefing from PRO and Wanderer fan John Boorman, the fleet launched and headed out towards Slotty Dawes (the committee boat) where in the strengthening breeze assistant RO John Cooper had set up a triangle, sausage course with the windward mark bearing 180 degrees.
The Wanderers shared the start line with Whitstable club racing and were first start away in a fresh force 4 gusting 5 with regular shifts of up to 20 degrees. Tide was ebbing with the current broadly even across the course and with the wind resulting in relatively smooth water. Tim Barr with crew Mark Skipper sailing 1282 were first off the line and led at the windward mark…
For the full report, go to Yachts and Yachting at yachtsandyachting.com/news/250846/Wanderers-at-Whitstable.
Share›
Ray Bissill
We regret to report that Ray Bissill passed away on 25th June.
Ray was the Social Secretary of the club in the early 60s and a member of the General Committee. He sailed an Enterprise and then a National 12 (Dolly). He leaves two sons, Adam and James.
Share›
Summer bar opening times from 1st July
We are extending our bar opening hours from Friday 1st July so that you can make the best of the club while the sunshine is out! For the updated hours, see www.wyc.org.uk/about/social.
The bar can also be open longer for special events or parties. If you want to hold an event at the club, please contact the office or bar committee.
The bar is also looking for Members to train as bar assistance, to help out during busy periods, also great opportunity to meet other members, if interested please contact Magda bar supervisor.
Share›