Whitstable Yacht Club
Welcome to WYC
Whitstable Yacht Club is one of the oldest and largest sailing clubs in England. The Club is situated on the north coast of Kent where the Thames Estuary meets the North Sea. WYC offers sailing in sheltered waters at all times of the tide for catamarans, dinghies, and windsurfers with yachts in nearby creeks which dry out.
Contact Us
Whitstable Yacht Club, 3-4 Sea Wall, Whitstable, Kent, CT5 1BX
Tel: +44 (0)1227 272942
office@wyc.org.uk
Or: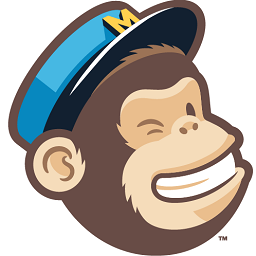 Click here to receive email alerts when news is posted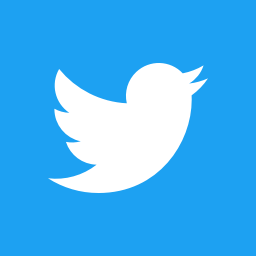 Follow @whitstableyc on Twitter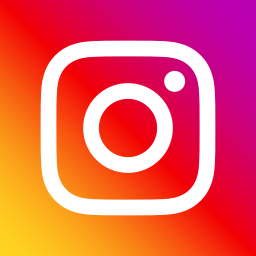 Follow @WhitstableYachtClub on Instagram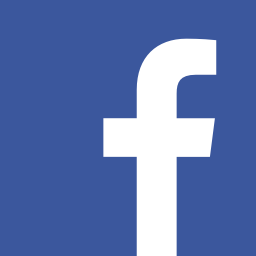 Like our page on Facebook or join our Facebook Members Group

Upcoming WYC Social Events and Meetings
Click here for the WYC bar opening times.
Every Tuesday from 7pm, Mexican train dominoes, cribbage or bring your own - come and join us! Bit of luck, bit of skill, bit of a laugh, bit of wine!! Or bring your own game.
Meets on the first Wednesday of the month from 7pm. Calling all our "crafty" members! Please come along and bring whatever project you are working on whether it's knitting, crochet, weaving or something else. Contact: Andrea Oliver: .(JavaScript must be enabled to view this email address)
Meets on the second Wednesday of the month. If you're interested in joining the WYC Book Club please get in touch with Kellie Gray on 079 6604 6693, we currently have 12 members and it's a lovely way to meet new members whether you're a sailor or a social member.
From 7pm - club pool night. Players and non-players are welcomed, come along and support the Whitstable Yacht Club team.
Date: Sat 05/03/2022
Working Party - Come along from 10am to help prepare the club for the new sailing season.
Date: Sat 19/03/2022
5pm on Saturday 19th March
Date: Sat 12/11/2022

Date: Sun 20/11/2022
The annual Meeting of Sailors will be held on 20th November at approximately 1pm (or as soon as possible after the day's racing). Please come along to share your views on sailing at Whitstable Yacht Club, and help shape our future direction. All members welcome.
Upcoming WYC Sailing events
Event start: 15/04/2022

Easter Nip - 15th to 18th April
Event start: 02/05/2022

RNLI Pursuit Race 2022 2pm Monday 2nd May

Event start: 14/05/2022
14th and 15th May, (note: combined with the Tasar Open Meeting).
Event start: 14/05/2022
14th and 15th May, (note: combined with the Merlin Rocket Silver Tiller Open).
Event start: 28/05/2022
28th and 29th May 2022. wyc.org.uk/on-the-water/forts-race
Whitstable Yacht Club news
WYC Coronavirus (COVID-19) Response - Updated 21st December
Friends and members,
The General Committee is continuing to take RYA and government guidance with regards to the latest restrictions. In line with the latest government guidance:
The club's changing rooms remain fully open. Please enter and exit from the external doors.
The club bar remains open however seating in the service area is limited (cashless is still preferred but not mandatory). Please see wyc.org.uk/about/social for the current bar opening hours. Preventative measures such as increased ventilation and protective screens will remain in place.
All members should continue to take notice and follow current government advice and restrictions when using club facilities or going on the water, and follow Safety Advice for Free Sailing and Water Sports.
We recommend that everyone visiting the club should take a symptom-free tested prior to their visit to protect themselves and others.
The wearing of masks is not mandatory but is encouraged when moving around the club buildings.
Thank you for your continued support. The General Committee will regularly review the situation and we will share any further developments by email, on the website and social media.
Yours sincerely,
Kelvin Tolson
Commodore, Whitstable Yacht Club
Share›
2022 schedule now available on the website
The 2022 Sailing Schedule has now been uploaded to the website at wyc.org.uk/on-the-water/schedule, and the Google Calendar has been updated with the dates. Now is also a great time to check for your 2022 duty and add it to your diary!
The 2022 sailing schedule again assumes a 'normal year', but please keep an eye on the website and social media feeds for the latest updates as in case of any changes (Covid related or otherwise!).
Share›
Update to bar opening times
A minor change has been made to the bar opening hours. From next week the bar will be closing a the slightly earlier times of 8pm on Thursdays and 9pm on Fridays. All other opening times remain unchanged, and can be viewed at www.wyc.org.uk/about/social.
Share›
Unlabeled equipment stored in the WYC sheds
Please make sure that any equipment you store at WYC is labelled with your name and/or sail number so that it can be identified. There are a number of racks in Upper Rigdens Shed which have not been paid for, but have equipment on them which cannot be identified. Equipment that has not been moved, and cannot be identified, by the March Working Party will by put through the appropriate disposal process.
Share›
WYC Covid Update - 21st December
We look forward to welcoming you to the club and bar at WYC over the festive period. Our opening times over the festive period can be found at wyc.org.uk/about/social. We recommend that any members coming to the club take a Covid Lateral Flow Test prior to their visit as per government guidance to minimise the risk of the spread of Covid, and whilst the wearing of masks is not mandatory, is encouraged when moving around the club buildings. For the club's full statement on Covid, see wyc.org.uk/news/WYC_Coronavirus_COVID-19_Response
Share›
IMPORTANT NOTICE – DISPOSAL OF ABANDONED EQUIPMENT (updated)
This list of equipment (http://www.wyc.org.uk/images/uploads/Auction_List_for_Website_v4_19-12-2021.pdf) has been abandoned at Whitstable Yacht Club (updated 19th December - thanks to those members who've claimed their equipment). Storage fees have not been paid and the original owners cannot be traced. It is the intention of the Sailing Committee to auction this equipment, in accordance with the procedures laid down by the Royal Yachting Association.
If you think you are the owner of these pieces of equipment, please contact Sally Gostelow as soon as possible and no later than 31st January 2022.
Share›
ADVERTISING OPPORTUNITY - 2022 CLUB PROGRAMME
If you would like to advertise your business in WYC's 2022 Club Programme, please contact Sally Gostelow for more details (sailing.secretary@wyc.org.uk) by 19 December 2021.
Share›
Steve's Racing Rules OK - slides and thanks!
Steve Gray lead a discussion on the most important rules covering the latest from the RYA's Racing Rules of Sailing on Sunday. Thanks to everyone who attended to make this a worthwhile session, and a big thank you to Steve Gray for leading the session! If you missed it, or want to review what you learned, the slides Steve presented can be downloaded here.
Share›
Larry Lamberton
We regret to report that our Honorary Club President, Larry Lamberton MBE, passed away last night. Our deepest condolences. A very great loss not only for Larry's family, but also for the RNLI and Whitstable communities, who he loved and supported, and who loved him in return. He will be greatly missed by all of us at WYC.
Share›
Reminder - Mast down over winter, equipment labelling and Lower Rigdens Shed
We've got three races left in the 2021 sailing season. If you have boats or other equipment at the club, you should be thinking about securing it for the winter if you haven't already.
In line with WYC Boat Parking and Equipment Storage Policy, masts must be taken down at the end of the Winter Series, which finishes on Sunday 5th December. If members are planning to keep their mast up over winter to allow them to continue free sailing, they should let their Class Captain or the Sailing Secretary know, and ensure that their boat is tied down securely and checked regularly.
All boats should be checked and additional tie downs added if in doubt… we have experienced flying Lasers in storms in the past, so make sure it's well held down!
Equipment stored at the club must be clearly identifiable with the owners name and/or boat details attached to it. This includes items stored at the club such as masts when they're not attached to the boat, but also sail bags, rudders, etc. Equipment not labelled may be moved or removed during winter working parties. Please check that everything you have stored is clearly identifiable.
Member's equipment must not be stored in Lower Rigdens Shed (the Safety Boat shed). This is to comply with our insurance, and also health and safety for those working in Lower Rigdens. If you have equipment in this area, please arrange for it to be moved as soon as possible.
Share›