Whitstable Yacht Club
Welcome to the WYC
Whitstable Yacht Club is one of the oldest and largest sailing clubs in England. The Club is situated on the north coast of Kent where the Thames Estuary meets the North Sea. WYC offers sailing in sheltered waters at all times of the tide for catamarans, dinghies, and windsurfers with yachts in nearby creeks which dry out.
Contact Us
Whitstable Yacht Club, 3-4 Sea Wall, Whitstable, Kent, CT5 1BX
Tel: +44 (0)1227 272942
office@wyc.org.uk
Or: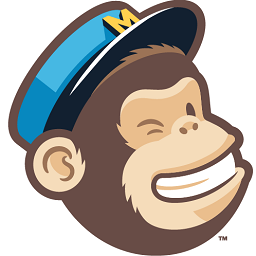 Click here to receive email alerts when news is posted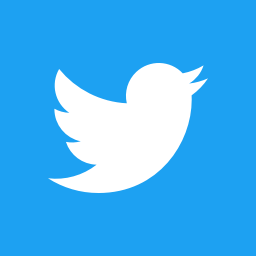 Follow @whitstableyc on Twitter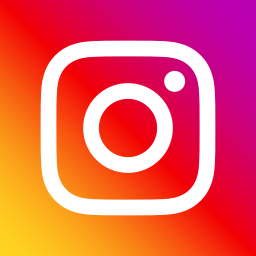 Follow @WhitstableYachtClub on Instagram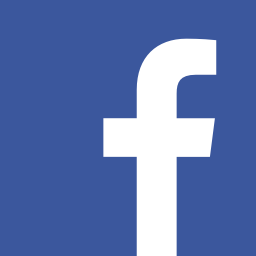 Like our page on Facebook or join our Facebook Members Group

Upcoming WYC Social Events and Meetings
[CANCELLED UNTIL FURTHER NOTICE] From 7pm, Mexican Train Dominoes - come and join us! Bit of luck, bit of skill, bit of a laugh, bit of wine!! Or bring your own game.
[CANCELLED UNTIL FURTHER NOTICE] From 7pm - club pool night. Players and non-players are welcomed, come along and support the Whitstable Yacht Club team.
[CANCELLED UNTIL FURTHER NOTICE] Calling all our "crafty" members! Please come along and bring whatever project you are working on whether it's knitting, crochet, weaving or something else.
Upcoming WYC Sailing events
Event start:
The Sailing Committee is working with event organisers and class associations to assess the impact of Coronavirus. For now, the below events remain in the calendar, and we will make decisions on each event nearer the time, based on government and RYA advice, and WYC's ability to support the events. If you have any questions, please contact Robert Govier, Rear Commodore Sailing.
Whitstable Yacht Club news
WYC Coronavirus (COVID-19) Response - Updated Friday 16th October
Friends and members,
The General Committee is reviewing RYA and government guidance with the aim to commence the reopening of parts of the club and the restarting of some organised sailing activities where possible. From 1st October:
The club bar is open for members every day, and will follow the Government regulations on table service, etc. Limited table seating inside upon request at the bar – can be prebooked at hourly intervals by calling the bar 01227 272942 option 2. Outside seating ad hoc when you turn up on the decking and forecourt. To enable contact tracing all members using the bar must provide their name to the bar team, and full contact details, including name, address and phone number, must be provided for any guests who are signed in.
Limited toilet facilities will be open for members.
Limited changing and shower facilities will be open for members.
A Support Boat will be on the water to assist with member's free sailing on Saturdays, and racing will be run on Sundays. See the updated Sailing Schedule for details.
In line with RYA guidance, the WYC Training Centre is re-starting with a limited amount of courses for small groups. Please contact the Training team for more information: www.wyc.org.uk/on-the-water/training.
Members have access to the external storage areas (Upper Rigden's and Stroud sheds), but should maintain social distancing, minimise time inside, and the surfaces you touch. Please take personal responsibility by using hand sanitiser, wearing disposable gloves and/or wiping down the surfaces you touch wherever possible. If you go onto the water, you do so at your own risk.
The following restrictions remain in place:
Thank you for your support in making this happen. The General Committee will regularly review the situation and we will share any further developments by email, on the website and social media with the aim to resume normal club activities as soon as it is safe to do so.
Yours sincerely,
Kelvin Tolson
Commodore, Whitstable Yacht Club
Share›
Whitstable Yacht Club will feature in upcoming TV Drama
WYC is pleased to announce that we will be supporting the filming of the new TV crime drama based on Whitstable author Julie Wassmer's books! Julie's novels The Whitstable Pearl Mystery and Disappearance at Oare have been commissioned to become a new British crime drama. Work on building the set will commence this week and will involve some cosmetic changes to the Rigden Shed.
Sailing and windsurfing activities are not expected to be disrupted however access to equipment in the shed will be limited when the set is being built and while filming takes place. Details have been emailed to members.
You can find out more about the books that the TV drama will be based on here: juliewassmer.com and you can read more about the filming at kentonline.co.uk/whitstable/news/town-to-star-in-tv-crime-drama-235172/
Share›
Visitors to WYC
The temporary limitation of one visitor per member per day has been withdrawn and the usual criteria for visitors apply. Members are reminded that all visitors must also either scan in the covid QR or register their details with the bar team in addition to being signed in.
Share›
Bar discount cards
Some good news - Bar discount cards are now available to all who have paid their membership renewal!
Your card gives a 10% discount on all bar purchases if preloaded with sufficient funds to cover your purchase or 5% if insufficient funds on your card. You can load your card with any amount with your debit/credit card or cash at the bar.
If you renew your membership by the end of October, your card will have £10 preloaded on it as a small thank you for your patience in these very trying times (one £10 credit per membership. Additional adults on a family membership will be provided with a card without the pre-load). Your card(s) can be collected/used during bar opening hours.
Thanks to Barton Marine and Whitstable Marine for sponsoring the cards.
Looking forward to seeing you at the club.
Magda - Bar Manager, and the bar elves.
Share›
Brian Barnes
We are sorry to announce that Brian Barnes passed away on Monday morning, peacefully in his sleep. Brian started sailing at Whitstable Yacht Club in the Flying Dutchmen in the late 1950s and moved on to Merlin Rockets in the 1960s and fireball in the early 1970s. He worked within the ship conference system ending his career running the Europe Indonesia Freight Conference, and travelled extensively throughout the Far East, being known for always being well dressed in bespoke suits made in Hong Kong. When the Berlin wall came down and reunification, he was involved in sorting the East German shipping for the commercial world. By the 1980s he was a prominent member of the cruiser class and had his much loved Eruption at the Club. In later life he was heavily involved in the administration of All Saints church and Swalecliffe school, where the school named the new library in his honour shortly before his retirement. He held the position of Commodore from 1981 to 1983.
Share›
WYC changing rooms opening from this Saturday
The WYC changing rooms will be available from this Saturday October 3rd, however members are encouraged to follow government guidance and arrive ready for their activity and shower at home afterwards.
There will be a one way system in place for each of the male and female changing rooms, entry will be via the Sea Room. There should be no more than 6 in the male changing rooms at any time and no more than 6 in the female changing rooms. Only one shower will be available in each of the male and female facilities, and members are again encouraged to follow government advice and only use the showers if absolutely necessary, for example if suffering from cold or if there are special needs.
If using the changing room please do not leave anything out when you leave to take part in your activity. Belongings should be placed in lockers, if you do not have a locker then items should be placed in a bag and the bag left on hooks or taken out of the changing rooms. Nothing should be left in the changing rooms overnight unless it's stored in a closed locker. The drying rail facility will not be available and items should not be left to dry in the changing rooms. Cleaning will take place daily and any articles found in the changing rooms will be placed in the respective scran bins.
Share›
Bar hours for October
The bar hours have been updated for October. This is based on the usage patterns that we have been seeing, government Covid-19 restrictions, and the need to manage our cost while the bar is not busy. We'll monitor usage and feedback and amend the hours in the future accordingly.
From today, the bar will be open from midday to 8pm on Thursdays, Fridays, Saturdays and Sundays, and from 2pm to 7pm on Mondays, Tuesdays and Wednesdays.
Share›
Whitstable Yacht Club press coverage
It was great to host Bianca London from Glamour Magazine at the club recently as part of her visit to Whitstable and the surrounding area. She wrote:
"Whitstable Yacht Club - a welcoming venue filled with people who are really passionate about sailing and windsurfing… the place is thriving with burgeoning sailors and windsurfers, including an active cadet and junior sections with over 140 young people at various levels of experience taught by the best team in the business. It also has a brilliant 'club house', which we can't wait to visit when social distancing is a thing of the past"
You can read the full article here: https://www.glamourmagazine.co.uk/gallery/day-trips-from-london
Share›
Kit in changing rooms
As we prepare to re-open the club's changing rooms, we need to ensure equipment is not stored loose to reduce contact risk and make it easier to clean. Equipment in the changing rooms must be kept in lockers, or removed. There is currently a large amount of wetsuits and other equipment currently loose or hanging in the changing rooms. This will be transferred to the respective lost property scran bins by the weekend, and the cleaner will also be tasked with moving any loose kit into the scran bins on a daily basis. The wetsuit hanging rails will be removed. If you have kit stored on the rails or in the changing rooms outside of lockers, please remove it before this weekend.
Share›
Masts stored in Lower Rigden Shed
To reduce the number of people who need to have access to Lower Rigden Shed we have been moving equipment out to be stored elsewhere. There are still quite a few masts and booms hanging in the rafters. Ideally these should be removed from the shed and stored elsewhere, but in the short term they at least need to be labelled so that the owner can be notified in case equipment does need to be moved, and we can be sure that they are not abandoned. If you have a mast, boom or large equipment in the Lower shed, please can you remove it where possible, or if not make sure that it's clearly labelled with your name and details. A quick review has identified the following:
Tasar? (Missing top section);
Wanderer? (Selden x2 look new ish);
Mirror (Gaff, boom and mast);
Topper Boom x2;
Windsurf mast x2;
Wanderer? (Old, Bob Bell on label);
Dart/ Cat mast x2;
Smaller (420?) mast x 2; and
x1 carbon mast (B14?).
Share›