Whitstable Yacht Club
Welcome to the WYC
Whitstable Yacht Club is one of the oldest and largest sailing clubs in England. The Club is situated on the north coast of Kent where the Thames Estuary meets the North Sea. WYC offers sailing in sheltered waters at all times of the tide for catamarans, dinghies, and windsurfers with yachts in nearby creeks which dry out.
Contact Us
Whitstable Yacht Club, 3-4 Sea Wall, Whitstable, Kent, CT5 1BX
Tel: +44 (0)1227 272942
office@wyc.org.uk
Or: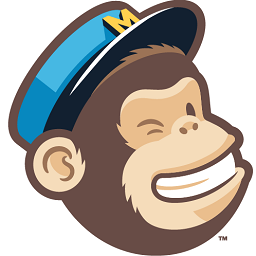 Click here to receive email alerts when news is posted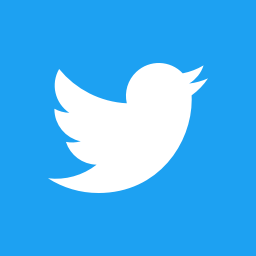 Follow @whitstableyc on Twitter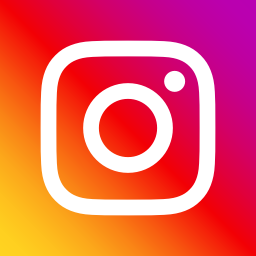 Follow @WhitstableYachtClub on Instagram

Like our page on Facebook or join our Facebook Members Group

Upcoming WYC Social Events and Meetings
[CANCELLED UNTIL FURTHER NOTICE] From 7pm, Mexican Train Dominoes - come and join us! Bit of luck, bit of skill, bit of a laugh, bit of wine!! Or bring your own game.
[CANCELLED UNTIL FURTHER NOTICE] From 7pm - club pool night. Players and non-players are welcomed, come along and support the Whitstable Yacht Club team.
[CANCELLED UNTIL FURTHER NOTICE] Calling all our "crafty" members! Please come along and bring whatever project you are working on whether it's knitting, crochet, weaving or something else.
Date: Sat 07/08/2021
Whether you're completely new to the sailing, looking to get back on the water or just want to give it a go, here's your perfect chance. Come along to the WYC Open Day on 7th August to try sailing with us! For more information, see wyc.org.uk/site/OpenDay
Date: Sat 06/11/2021
Prize Giving from 7pm, Dinner from 8pm. Dinner tickets available soon!
Date: Sun 14/11/2021
The annual Meeting of Sailors will be held on 14th November at 1pm (or as soon as possible after sailing, whichever is later). Please come along to share your views on sailing at Whitstable Yacht Club, and help shape our future direction. All members welcome.
Upcoming WYC Sailing events
Event start:
The Sailing Committee is working with event organisers and class associations to assess the impact of Coronavirus. For now, the below events remain in the calendar, and we will make decisions on each event nearer the time, based on government and RYA advice, and WYC's ability to support the events. If you have any questions, please contact Robert Govier, Rear Commodore Sailing.
Event start: 10/04/2021
[CANCELLED] Unfortunately this event has been cancelled due to the coronavirus restrictions that will be in place at this time. Saturday 10th April - SE Regional Squad Training Day. Sunday 11th April - SE Regional Topper Open.
Event start: 08/05/2021
[CANCELLED] Unfortunately this event has been cancelled due to the coronavirus restrictions that will be in place at this time. B14 Open - 8th and 9th May 2021
Event start: 29/05/2021
[CANCELLED] Unfortunately this event has been cancelled due to the coronavirus restrictions that will be in place at this time. The UK's premier catamaran long distance race, now part of the Allen Endurance Series. 29th and 30th May 2021
Event start: 05/06/2021
5th and 6th June, (note: combined with the Merlin Rocket Silver Tiler Open)
Whitstable Yacht Club news
WYC Coronavirus (COVID-19) Response - Updated Wednesday 31st March
Friends and members,
The General Committee is continuing to take RYA and government guidance with regards to the latest restrictions. In line with the latest RYA guidance:
Limited toilet facilities for members will open from Tuesday 30th March. The unisex toilet will be accessible from the outside entrance only for one person at a time, and will be open while Keith's Coffee Hut is open (usually 8am to mid afternoon).
Organised sailing and racing will start on 2nd April for the Easter Nip and sailing to continue from that point as scheduled.
The bar is expected to open for outdoor, cashless table service only from 17th April on Saturdays, Sundays, Wednesdays & Fridays.
The clubhouse and changing rooms remain closed, apart from those who require access to work within the premises. Anyone requiring access to collect equipment should contact the Rear Commodore Sailing or Rear Commodore House.
All members should take notice and follow current government advice and restrictions when using club facilities or going on the water, and follow Safety Advice for Free Sailing and Water Sports.
Members continue to have access to the external storage areas (Upper Rigden and Stroud sheds), but should maintain social distancing, minimise time inside, and the surfaces you touch. Please take personal responsibility by using hand sanitiser, wearing disposable gloves and/or wiping down the surfaces you touch wherever possible. The NHS QR code for Test and Trace purposes is displayed on all building entrances.
We recommend that everyone visiting the club should be symptom-free tested regularly to protect yourselves and others.
The RYA is providing us with updates as it continues to receive and interpret the implication of the Government rules on clubs, and the Covid sub group will update the News and Social Media channels with updates as we receive them from the RYA.
Thank you for your support in making this happen. The General Committee will regularly review the situation and we will share any further developments by email, on the website and social media with the aim to resume normal club activities as soon as it is safe to do so.
Yours sincerely,
Kelvin Tolson
Commodore, Whitstable Yacht Club
Share›
Race start time changed on Saturday 17th April
His Royal Highness The Duke of Edinburgh will be honoured with a 3 minute silence at 3pm on Saturday 17th April. As a mark of respect, the General Committee has decided to bring forward the start of Saturday's club race to 1pm, and set a time limit on racing of 90 minutes.
Whitstable Yacht Club was deeply saddened to hear of the passing of The Duke of Edinburgh. Well-known for his love of sailing, as well as his long-standing naval career, The Duke of Edinburgh started sailing while he was at school. He sailed frequently with Prince Charles in the Dragon Class keelboat Bluebottle, which was a gift to The Queen and The Duke of Edinburgh on their marriage from the Island Sailing Club in Cowes, Isle of Wight. The Duke sailed the boat competitively for a number of years. He also served for 19 years as the President of the RYA and was involved in the work of many more charities and organisations which reflected his wide-ranging interests including conservation, and his passion for getting afloat, subjects close to our hearts at Whitstable Yacht Club.
Share›
WYC - Back on the water, and next steps in reopening
WYC sailors were back racing over the Easter weekend, with 29 members taking to the water for the 3 out of 4 scheduled races sailed. It was great to see the organised racing restart, and to have such a good turnout despite the cold and windy conditions on Friday and Saturday, and then warm but very light winds on Monday! Thanks to all the members who helped make the racing happen, including the rostered Race Officers, Assistant Race Officers, Safety Boat Drivers & Crews, and those members who've worked hard over the last few weeks and months to prep the club to open for the new season.
In line with the lifting of government restrictions, the club's changing rooms will be opened from Monday 12th April. Both will be accessible from the external doors only, and maximum capacity will be 6 people and only 1 shower in each. We recommend that you continue to the club changed or change on the beach if at all possible, and only use the changing rooms and showers if essential. Please note that there are still some ongoing maintenance works in the men's changing rooms, so please take care and do not move any of the barriers.
Following feedback from members, the queuing system for Keith's Coffee is being revised, and the club's external tea bar hatch will be opened during busy times on weekends from 17th April to serve club members with drink and food orders, which should reduce some of wait times for members. The club's bar will also be opening from Saturday 17th April for outdoor table service for members, (see http://www.wyc.org.uk/about/social for full opening hours).
Masks must continue to be worn when inside the race hut, changing rooms or toilets, and the Race Office and Recorders should limit their use of the inside of the club to for collecting and returning the Race Hut key only. The toilets on the internal stairs should not be used. Only the designated toilets with external access are currently open for member's use.
Share›
WYC Bar open from 17th April
Based on the current timeline to roll back Coronavirus restrictions, we're planning to open the WYC Bar from Saturday 17th April! In line with the regulations, it will be outdoor table service, cashless sales only, and we'll be running limited hours:
Saturday & Sunday: 12 - 6pm.
Wednesday & Friday: 5 - 8pm.
(Monday Tuesday and Thursday: Closed).
We're looking forward to welcoming our members back to the bar.
Share›
Successful online AGM
Thank you to everyone who attended the first online WYC AGM on Saturday 27th March. Over 45 members attended via a Zoom meeting, more than enough to be quorate, and heard the reports from the Commodore, Rear Commodore Sailing, Rear Commodore House and Treasurer. We voted on key proceedings, including election of the Officers and General Committee, and ensured that the club is in a good position to ease out of lockdown, return to full operations, and face the challenges ahead of us in 2021. The draft minutes will be available shortly.
The AGM is an essential activity in the WYC calendar, and it was great to be able to make use of technology to continue operating in these unsettled times. We've received lots of positive feedback about the meeting, so thanks again for all the members who attended, to our Treasurer Martin who set up and managed the Zoom meeting, and the members of the General Committee for organising the meeting.
Share›
Toilet for members open from Tuesday
To support the restart of organised sports at WYC, limited toilet facilities for members will be opening from Tuesday 30th March. The unisex toilet will be accessible from the outside entrance only for one person at a time, and will be open while Keith's Coffee Hut is open (usually 8am to mid afternoon). Please wear a facemask and use hand sanitiser when accessing the facilities.
We are hoping to be able to open changing rooms after the next scheduled lockdown easement on 12th April, and are awaiting confirmation of the updated guidelines on changing facilities from the RYA.
Share›
Organised sailing restarts from 2nd April!
In line with the change in Coronavirus restrictions, and aligned with RYA advice, organised sport activities including sailing and racing can restart from 29th March. This means that the WYC Sailing Programme will now start from Friday 2nd April for the scheduled Easter Nip, and we plan to run club racing as scheduled from this point forward!
For the scheduled racing we will stick to the rostered members for Race Officer and Assistant, however please let us know ASAP if you are down to cover a race but can no longer attend. We will draw Support Boat Drivers and Crews from the Safety Boat Team for the Easter Nip, and review Safety Boat crewing on a rolling basis. Anyone scheduled for Safety Boat crew duties for the Easter Weekend can stand down, and we will review further duties as they go.
The changing rooms and club house remain closed, so members should come to the club dressed to sail or change on the beach. The Upper Rigden's Shed and other storage areas should not be used as a changing room.
Caution should continue to be taken when making decisions to sail to prevent on the water risk, and we ask everyone to continue to act responsibly on or off the water, following Coronavirus guidelines such as social distancing, mask wearing and hand sanitiser. We would also recommend that everyone visiting the club should be symptom-free tested regularly to protect yourselves and others.
See you at the club soon!
Share›
2021 Topper SE Regional, B14 Open and Forts Race Weekend cancelled
Following a review of the current and expected changes in Covid-19 restrictions, and our ability to put on quality and safe events to the standard we pride ourselves on whilst meeting those restrictions, the decision has been made to cancel the Topper SE Regional Squad training and Open on 10th and 11th May, the B14 Open on 8th and 9th May, and the Forts Race Weekend on 29th and 20th May. Whilst restrictions are planned to gradually lift over April and May, even if the current timeline is met we would still not be able to host full social programmes for these events and travel and accommodation would have been severely restricted for at least the Topper and B14 events. There's also a significant amount of volunteer time and effort leading up to and during the Forts Race Weekend in particular, which would be much harder to achieve safely under the current and expected restrictions. Instead, we want to focus the club's efforts on sailing and social activities for our members in April and May, and more details on the club events that will replace the Forts Race Weekend programme will be announced shortly.
We look forward to being able to run these events again in 2022, and look forward to welcoming our friends from the Topper, B14 and long distance sailing fleets back to the club again soon.
Share›
WYC Cadet cooks on TV!
Turn on CBBC tomorrow at 5pm and you may see a familiar face! Whitstable Yacht Club cadet sailor Anya Goodman is taking part in the Children's BBC show Step Up to the Plate, in which eight young contestants battle it out to see if they've got the skills to run their own restaurant, no matter what obstacles are put in their way. Anya, who can often be seen sailing Toppers and Aeros off Whitstable and taking part in Cadet activities was crowned 2019 Kent Young Cooks Champion, and was then invited to cook her dishes at a VIP lunch at The Dog at Wingham. There were apparently 1000 applicants for Step Up to the Plate, and filming took place just before lockdown 2. Tune in on Tuesdays at 5pm to see her progress, or catch up on the BBC iPlayer. Good luck Anya!

Share›
Discover Sailing at Whitstable Yacht Club - Sat, August 07, 2021
Whether you're completely new to the sailing, looking to get back on the water or just want to give it a go, here's your perfect chance. Come along to the WYC Open Day on 7th August to try sailing with us! For more information, see wyc.org.uk/site/OpenDay Share›