Whitstable Yacht Club
Welcome to WYC
Whitstable Yacht Club is one of the oldest and largest sailing clubs in England. The Club is situated on the north coast of Kent where the Thames Estuary meets the North Sea. WYC offers sailing in sheltered waters at all times of the tide for catamarans, dinghies, and windsurfers with yachts in nearby creeks which dry out.
Contact Us
Whitstable Yacht Club, 3-4 Sea Wall, Whitstable, Kent, CT5 1BX
Tel: +44 (0)1227 272942
office@wyc.org.uk
Or: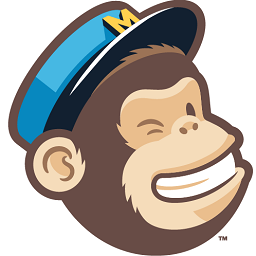 Click here to receive email alerts when news is posted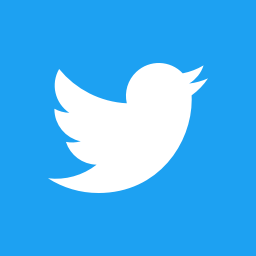 Follow @whitstableyc on Twitter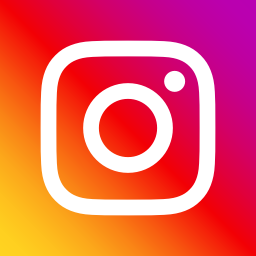 Follow @WhitstableYachtClub on Instagram

Like our page on Facebook or join our Facebook Members Group

Upcoming WYC Social Events and Meetings
Click here for the WYC bar opening times.
Every Tuesday from 7pm, Mexican train dominoes, cribbage or bring your own - come and join us! Bit of luck, bit of skill, bit of a laugh, bit of wine!! Or bring your own game.
Meets on the first Wednesday of the month from 7pm. Calling all our "crafty" members! Please come along and bring whatever project you are working on whether it's knitting, crochet, weaving or something else. Contact: Andrea Oliver: .(JavaScript must be enabled to view this email address)
Meets on the second Wednesday of the month. If you're interested in joining the WYC Book Club please get in touch with Kellie Gray on 079 6604 6693, we currently have 12 members and it's a lovely way to meet new members whether you're a sailor or a social member.
From 7pm - club pool night. Players and non-players are welcomed, come along and support the Whitstable Yacht Club team.
Date: Sat 06/11/2021
The Laying Up Supper will be a seated three course meal, served from 7pm, and must be booked in advance as there are limited spaces available. Supper tickets are £13.50 and can be booked at the bar, or online at bookwhen.com/wycsailevents/e/ev-s45f-20211106183000.
Date: Sun 07/11/2021
In a change to the published programme, the Annual Prize Giving will be moved from the evening of Saturday 6th November to Sunday 7th November at 1pm or as soon as possible after that day's race (whichever is later)
Date: Sun 14/11/2021
The annual Meeting of Sailors will be held on 14th November at 1pm (or as soon as possible after sailing, whichever is later). Please come along to share your views on sailing at Whitstable Yacht Club, and help shape our future direction. All members welcome.
Whitstable Yacht Club news
WYC Coronavirus (COVID-19) Response - Updated 17th August
Friends and members,
The General Committee is continuing to take RYA and government guidance with regards to the latest restrictions. In line with the latest government guidance:
The club's changing rooms remain fully open. Please enter and exit from the external doors.
The club bar remains open however seating in the service area is limited (cashless is still preferred but not mandatory). Please see wyc.org.uk/about/social for the current bar opening hours. Preventative measures such as increased ventilation and protective screens will remain in place.
All members should continue to take notice and follow current government advice and restrictions when using club facilities or going on the water, and follow Safety Advice for Free Sailing and Water Sports.
We recommend that everyone visiting the club should be symptom-free tested regularly to protect yourselves and others.
Thank you for your continued support. The General Committee will regularly review the situation and we will share any further developments by email, on the website and social media.
Yours sincerely,
Kelvin Tolson
Commodore, Whitstable Yacht Club
Share›
Annual Prize Giving and Laying Up Supper
In a change to the published programme, the Annual Prize Giving will be moved from the evening of Saturday 6th November to Sunday 7th November at 1pm or as soon as possible after that day's race (whichever is later). The Laying Up Supper will go ahead on Saturday 6th November at 7pm. This is to avoid any potential clash with the KSSA event on 6th November, and also to allow more space and flexibility for both.
The Laying Up Supper will be a seated three course meal, served from 7pm, and must be booked in advance as there are limited spaces available. Tickets are £13.50 and can be booked at the bar, or online at bookwhen.com/wycsailevents/e/ev-s45f-20211106183000.
Share›
Caroline Barr
We're sorry to pass on the news that Caroline Barr, long-standing club member and wife of Gavin Barr, passed away on Tuesday.
Share›
Margaret Winn final farewell
Many of us will remember Margaret Winn, who passed away in early 2020. She was a long term member of the Yacht Club and was made an Honorary Member in 2010. For many years she was the Minutes Secretary to the Sailing Committee, but she will best be remembered for her invaluable help in the Race Hut where she could be found most weekends recording the race results.
On Saturday a small group of Margaret's relatives and friends visited the club to spread Margaret's ashes at sea as she had requested. After her ashes were spread near to 'Slotty', the group visited the race hut to see where Margaret had spent so many weekends as race recorder. An emotional moment for all.
A big thank you to John Crickmere for driving the support boat and Alex Grantham for using his vehicle to get it launched as well as others who arrived to help.
Share›
Tornado and F18 UK National Championships - Report and thank you!
WYC hosted the Tornado and Formula 18 catamaran UK National Championships on 18th and 19th September. The club, members and staff were universally praised by the competitors for allowing them to come and sail at the club, and for putting on such a great and well run event. Thank you to everyone who helped out over the weekend, and to everyone who's sailing may have been disrupted. It's events like these that keep our club on the map!
There's a report on the event over on Yachts&Yachting Online at www.yachtsandyachting.com/news/242053/Tornado-and-Formula-18-UK-Nationals-at-Whitstable, and credit for the photos above, below and on the report goes to Nicky Whatley.
Share›
Congratulations to the club champions!
The Club Championships was raced over the August Bank Holiday weekend in testing conditions of big waves and some strong shifty winds. Over 65 sailors in 49 boats took part, across the full range of classes sailed at WYC. The winner of the very competitive racing was up and coming 15 year old Laser Radial sailor Chris Marsh, narrowly beating experienced sailors and Tasar National Champions Rick and Sarah Perkins into 2nd place by only 2 points. Another young sailor, 18 year old Harry Newton in his Laser took third place, beating veteran Merlin Rocket sailor Phil Emery by only a point.
Honourable mention goes to Tom Oliver who suffered gear failure on his Laser in the first lap of the first race, sailed to shore, swapped his rig to a new hull, then finished the race, albeit several laps behind the rest of the sailors, to avoid a DNF. It's rare that anyone outside the catamaran fleet finishes a race on two hulls!
Great to see another example at Whitstable Yacht Club of how sailing and the Portsmouth Number handicap system creates a level playing field across age, experience and physical ability to allow young and old, male and female to compete with one another, whilst enjoying interacting with nature and the great outdoors!
Share›
Bar opening hour changes in September
From 1st September there will be some minor changes to opening hours based on a review of the usage over the last month. The updated opening times can be viewed at www.wyc.org.uk/about/social
Times can always be amended for parties or organised gatherings - please discuss your requirement's with a member of the Bar committee.
Share›
The Pool League is restarting
The Pool League is restarting from 15th September and both WYC teams need new members! If you want to join a team come along on a Wednesday evening from 7pm and ask Chris for an intro!
Share›
Mike Fitzpatrick

Sadly, we must report that a long-standing member of the club, Mike Fitzpatrick, passed away at the weekend after a long illness. Mike, (pictured above sailing in the 2008 Merlin Rocket National Championships) is well known for his sailing skills and achievements, his humour and willingness to help others and his contribution to the running of the club.
There will be a private cremation, and a celebration of Mike's life will be held from 5pm on Saturday 28th August at Whitstable Yacht Club.
Born 30 June 1942, son of a fisherman at Leigh on Sea. One of his early boating experiences was when his father's fishing boat was requisitioned by the navy to rescue residents of Canvey Island trapped by the 1953 floods. He was all set to go as his dad's boat boy but was taken off the boat on the orders of the RN officer as being too young! He used to dine out on the story that as a teenager a young girl crewed for him at Leigh - Helen Mirren!

He went to Loughborough College where he founded, on a shoestring, the college sailing team. In the 1960's and early 70's he built and sailed OK dinghies, campaigned one of the early Contenders, then moved on to Flying Dutchmen and then the Finn. He crewed for John Oakeley and Bob Fisher in their Soling campaign to be selected for the 1976 Olympics. They were favourites to win the trials but John O fell off his boat on the dock and broke his arm, had to sail with his arm in a cast and they didn't win. During this time he also crewed the winning GP14 at the National Championships in 1964 and the Soling at the National Championships in 1977 and 1978.
Mike stayed involved with the Finn and became an international class measurer. At the time the fastest Finns were being built by Bungy Taylor in UK so a steady stream of boats passed through Mike's living room in Dunkirk to be measured on their way to customers in Europe.
In the 1980's he commissioned his first new Merlin, customised for him and Wendy to sail but he did not stay in the class long and moved on to Tasers and later Lasers. When his two boys were young, he built Optimist dinghies for them and an embryo fleet was formed for the cadets at Whitstable Yacht Club and Westbere Lake. In the early 1990's he was heavily involved in activities at WYC organising major events including, in one year, 6 national championships. The "volunteer burnout" that followed led to the club's open meeting policy being written!
During the 1990's he became involved with the International Canoe and sailed the World Championships in San Francisco. His boat remained in the roof of his garage until very recently. He loved building, modifying and mending boats and was an inveterate boat bimbler and innovator.
He worked for Lloyds in London "in IT" then for a paper manufacturing company near Canterbury. On leaving that he was employed part time by WYC in the office as sailing administrator before finally retiring in 2006.

He moved back into Merlin Rockets with Julie crewing at a very windy Abersoch championships in 1998. He fitted out a new Winder hull in his inimitable alternative style which never really worked so Julie bought a new complete boat in 2006 and he was ordered not to change anything without the say so of the class captain! As a result, they were pretty successful in club racing. His love of the Finn dinghy never diminished even though he was too light to be competitive and most recently in 2009 he sailed in the Finn Masters World Championship in France.
He and Wendy cowrote wrote the Sailing: Techniques of Seamanship (a Duke of Edinburgh's Award guide) and Dinghy Racing. He was very chuffed that the first friend he made when he moved to Bradbury Grange Nursing Home had read the book!
He will be missed and fondly remembered by everyone who knew him.
Share›
WYC memory from Tony Hays
We recently received the following message from Tony Hays, one of our members in the 50s and 60s:
"In 2020 you posted an interesting video of the 1967 Admiral's Cup series. You might be interested to know that a WYC member was on the UK team (at least, I think I was still a member in 1967, having moved to Bristol in 1962 for university and work). My parents, Philip and Joan Hays, were members of WYC in the 1940s to 1960s. I vaguely remember my mother saying that she was the first woman member, although I don't know if that is actually true. My father had an Essex One Design and originally raced out of Herne Bay Yacht Club, but moved to Whitstable around 1939. He then transitioned to an 18 ft National, then a Flying Dutchman and Merlin-Rocket. I joined as a junior member in about 1956, sailing Cadets, and was probably a member for about 12 years or so, before emigrating to the United States.
I started to crew in offshore races when I was 17, and worked my way up to race for Ron Amey, owner of the Noryema series of ocean racers (the name of the boat is Ron Amey spelled backwards). Some of the races, or race series, that I competed in were:
1966 Transatlantic Race (Bermuda-Copenhagen) (Noryema IV),
1967 Admiral's Cup Team (Noryema V),
1968 Onion Patch Trophy Team (which included the Newport-Bermuda Race) (Noryema VI),
1972 Onion Patch Trophy Team. (Noryema, a stock Sparkman & Stephens design, was the overall winner of the Bermuda Race, thanks to brilliant navigation on the part of the skipper and navigator, Ted Hicks. She is the only non-American yacht to win the Bermuda Race (https://www.nytimes.com/1972/06/21/archives/noryema-british-sloop-is-victor-in-newporttobermuda-race-noryema.html)). The photo is the crew photo for Noryema, I'm the second from the right, Ted Hicks is third from the right.
I've also raced both the Fastnet and Bermuda Races on other boats. In 1969 I emigrated to the United States, and have raced fairly extensively on the US East Coast, Great Lakes and West Coast, including several races from the US to Mexico. Currently I crew on a Beneteau 32 out of Dana Point, in Southern California."
You can see the full 1967 Admiral's Cup series on our youtube channel at youtube.com/watch?v=mt5ToIUWkog. Thanks to Tony for getting in touch. If you have any memories of Whitstable Yacht Club, we'd love to hear them!
Share›